Shay Muddle – Guide and Owner
A Queenstown local legend, known for his huge smile, adventurous spirit and passion for guiding, Kiwi, Shay started Ride To The Sky to share his passion for eBiking.
"To see that look on their face when they reached the top of a mountain and take that first look of what they have accomplished – it's priceless, it's what I live for."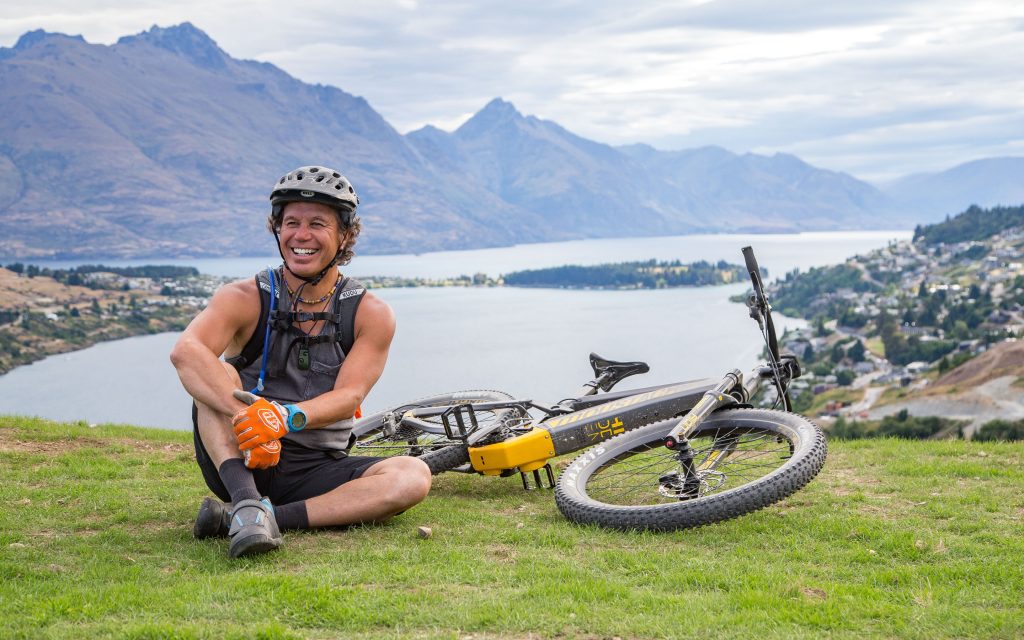 After years of downhill biking, Shay first discovered eBikes on a trip to the US. An avid adventurer Shay was determined to get his own eBike and began pushing it to the limits, keen to discover the full potential of this exciting emerging technology.
He started posting video's and images of his eBiking adventures online and Shay's friends were blown away by the breath-taking footage. After countless requests from friends, begging Shay to take them on eBike trips, Ride To The Sky Tours was born.
With years of experience working in Queenstown's tourism industry, extensive knowledge of local trails and an unsurpassed passion for eBiking, Shay loves taking people off the beaten track and showing guests the real New Zealand.
Dylan Bruce – Ride To The Sky Guide
Born and raised in the mountains of Northern California, Dylan grew up with a love for the outdoors and adventure, with hiking and biking being some of favourite activities.
He studied and became a Certified Exercise Physiologist with a degree in Clinical Exercise & Therapeutic Rehabilitation.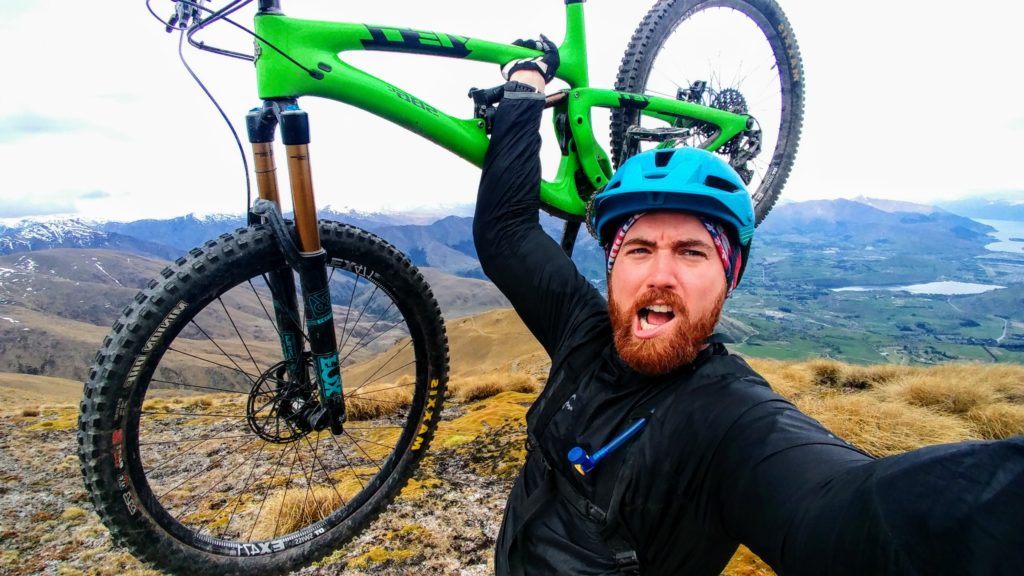 His passion for mountain biking led him to become a Bike Instructor with a Certification Program Level 2, TerraMethod Cycling Level 1 and Coached mountain biking for 4 years.
When he is not biking on one of his favourite Queenstown trails Rude Rock you can find Dylan for dinner at The Taj Indian Kitchen.
Dylan is a total pro in his personal and professional life and we are very lucky to have him as part of the Ride To The Sky team. 
Max Rangitutia – Ride To The Sky Guide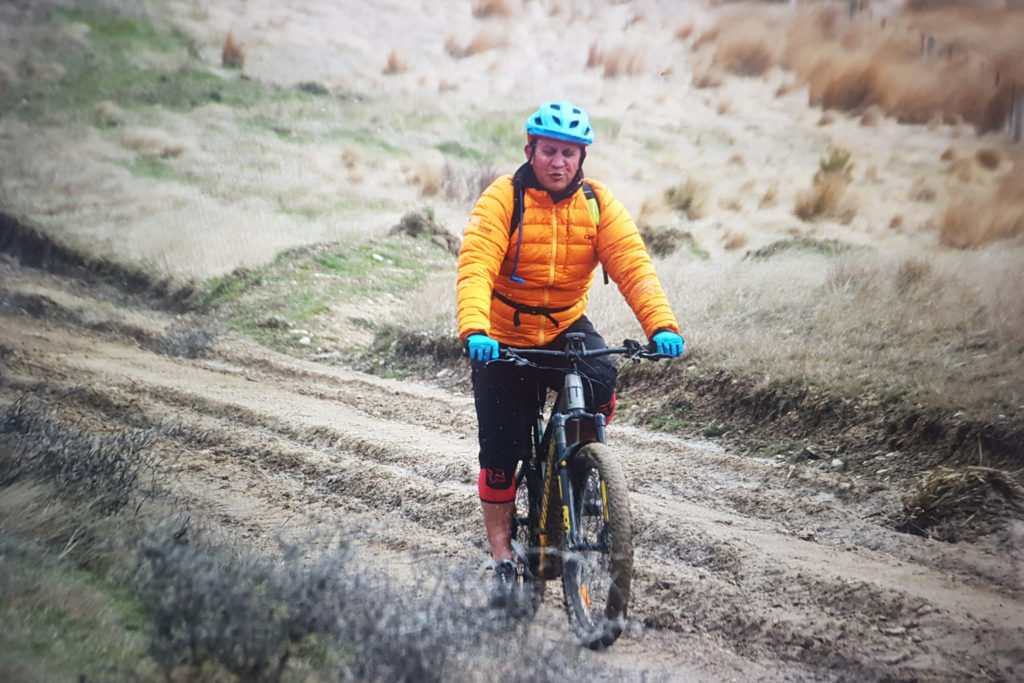 After settling down in Queenstown Max started riding downhill and hammered away on the local tracks, Wynyard, 7 Mile, Rude Rock, Skippers to name a few.
The love for biking and guiding people around the mountains, tours and enjoying his back yard with people of all ages and sizes became his passion.
After completing his Level 1 PMBIA Certification for coaching and keeping his PHEC, First Aid 1 & 2 up to date, decided to join the Ride To The Sky team to share his passion for the outdoors and Ebiking.
When Max I not out riding he is helping others with Building projects, Business consulting and spending time mediating down by the lake.
Come riding with Max as its always an adventure, fun and all round good time.
Our Ride To The Sky Guide Network
Adventurers are known for adventuring, and our guides are no different. Some of our other guides travel around the world following the seasons, or head back into the district when the settings are just right. We have a network of passionate eBikers and guides working with us and looking forward to joining you on your next adventure.